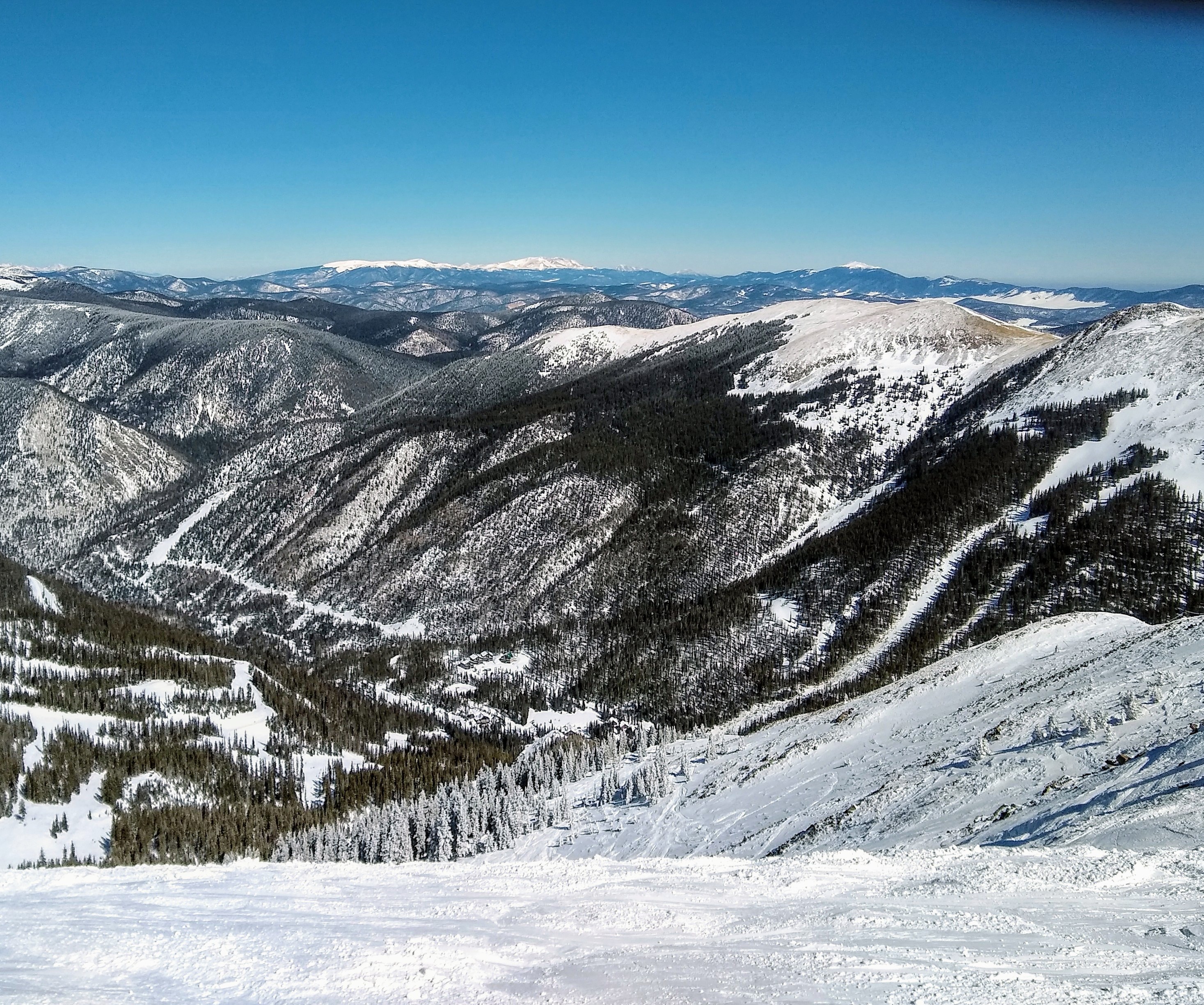 ---
Posted on February 22, 2020
---
This past week I was in Taos Ski Valley, New Mexico. My family has a reunion of sorts most years that is sponsored by my grandad Julien. We stay at the St. Bernard which is, arguably, the best hotel in the world. The St. Bernard has a rustic french style and is located right at the base of a massive mountain. Run by the most friendly employees, the St. Bernard has all there is to want; cozy wood lodges, a backyard skiing paradise, a bar, a hot tub, and of course food. But not just any food. The St. Bernard serves three meals a day consisting of the finest french cuisine, heavenly soups, and deserts that are to die for.
Taos -- a four letter word for steep
The slopes of Taos mountain are steep, and the mountain is massive. So the runs down range from easy greens to some of the most treacherous, steep, and mogul and/or tree filled routes imaginable. Don't worry if you're not the best skier, the phenomenal ski instructors will quickly spin your skills 180 (and with luck soon you'll be hitting 180s). Plus, just looking at the grandiose snow covered mountains is more than enough, and staying in the comfort of the St. Bernard is sometimes too tempting to resist. But if you do venture up the slopes, just try not to spend too much time focusing on the beautiful views or you'll find yourself tumbling head over heels all the way down.
---